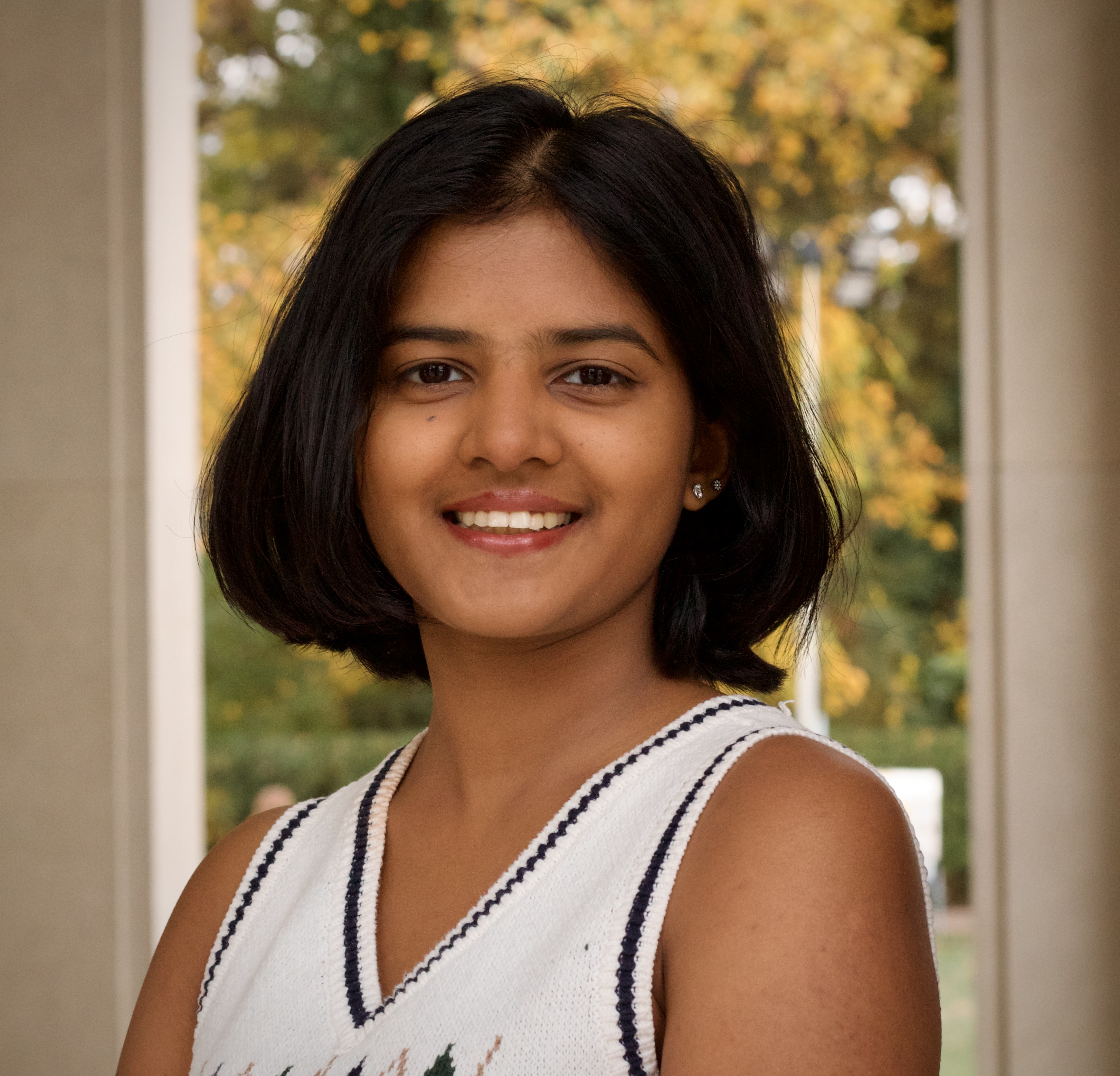 I am a second-year third-year PhD student in the Computer Science Department at the University of North Carolina at Chapel Hill advised by Prof. Mohit Bansal. At UNC Chapel Hill, I am a part of the MURGe-Lab and the broader UNC-NLP group. Part of my research is supported by the Inclusive Excellence Fellowship.
My research interests lie in the fields of Machine Learning, and Natural Language Processing. I maintain a list of my publications and research projects under the Research tab.
I have spent 5 (more like 3.5) excellent years at the Indian Institute of Technology, Bombay from where I received my dual-degree (B.Tech. + M.Tech.) in 2021. I worked closely with Prof. Preethi Jyothi and other members of the CSALT group. I have also spent a wonderful summer as an intern at Adobe Research, India in 2019.
Email: archiki@cs.unc.edu
Updates
| | |
| --- | --- |
| Nov 2023: | Preprint on ADaPT an approach to enable LLM-agents to dynamically adapt (recursively decompose) to task complexity & LLM capabilities "as-needed" is out along with code. |
| Oct 2023: | Preprint on RepARE: a framework incorporating visual information in questions for VQA out along with code. |
| Oct 2023: | Reasoning chain/CoT rationales evaluation work: ReCEval EMNLP 2023 (main conference). Camera-ready coming soon! |
| May 2023: | Internship work at Adobe: "MeetingQA" on answering questions asked by meeting participants accepted to ACL 2023 (main conference). Paper, code and data release upcoming soon. |
| Apr 2023: | Pre-print on evaluating reasoning chains based on desirable properties is out now along with code. |
| Feb 2023: | Joining Allen Institute for AI (AI2) as Research Intern with Aristo team for Summer 2023. |
| Jan 2023: | GrIPS paper accepted to EACL 2023. |
| Mar 2022: | Pre-print on searching good instructions for large language models is out now along with code. |
| Mar 2022: | Joining Adobe Research (US) as Research Scientist Intern for Summer 2022 to work with Franck Dernoncourt, David Yoon, and Trung Bui. |
| Nov 2021: | Code-switching paper wins best paper honorable mention 🏆 at MRL 2021. |
| Sep 2021: | Paper on intermediate-task training in code-switched languages accepted to appear in the Workshop on Multilingual Representation Learning (MRL 2021) at EMNLP 2021. |
| Aug 2021: | Joined the PhD program of the Computer Science Department at UNC Chapel Hill. |
| Jul 2021: | New paper on intermediate-task training for natuaral understanding benchmarks in code-switched languages is out on arxiv. |
| Apr 2021: | Accepted the PhD admit from the Computer Science Department at UNC Chapel Hill. Awarded the Inclusive Excellence Fellowship. |
| Jan 2021: | Paper investigating robustness in end-to-end speech recognition systems accepted at IEEE- International Conference on Acoustics, Speech and Signal Processing (ICASSP) 2021. Camera-ready version is now available! |
| Dec 2020: | Paper on minimization of Age-of-Information with decentralized Multiplayer Multi-Armed Bandits accepted at IEEE-Wireless Communications and Networking Conference (WCNC) 2021 , camera-ready version is now available! |
| Dec 2020: | Attended the Amazon Research Days 2020 India virtually (invite-only) |
| Oct 2020: | Paper investigating robustness in end-to-end speech recognition systems submitted to IEEE- International Conference on Acoustics, Speech and Signal Processing (ICASSP) 2021 (pre-print available). |
| Sep 2020: | Paper on minimization of Age-of-Information with decentralized Multiplayer Multi-Armed Bandits submitted to IEEE-Wireless Communications and Networking Conference (WCNC) 2021 , here is a detailed pre-print with proofs. |
| Aug 2020: | Awarded the Institute Academic Prize by IIT Bombay for outstanding academic performance in the academic year 2019-2020 |
| Aug 2020: | Selected in the 150 students to attend the Google AI Summer School organized by Google Research India |
| Jun 2020: | Paper on Understanding Confounding Effect of Accents in End-to-End ASR accepted at ACL 2020. Paper link out! |
| May 2020: | Filed a patent at the United States Patent and Trademark Office (USPTO) on Key-Value Memory Networks for predicting time series metrics |
| Apr 2020: | Paper on Understanding Confounding Effect of Accents in End-to-End ASR accepted at ACL 2020. Paper link to be out very soon! |
| Apr 2020: | Poster of my work on Cold-Start Time Series Forecasting was presented at the Web Conference (WWW), 2020 |
| Jul 2019: | Joined CSALT Lab, IIT Bombay conducting research on machine learning and its applications to NLP and ASR |
| May 2019: | Internship at the Big Data Experience Lab, Adobe Research, Bangalore, India |
| May 2018: | Internship at CIBIV Research Lab working with Prof. Arndt Von Haeseler |